Welcome
Eximious Flying Club is a southeast Michigan aviation and social organization, formed in 1958 to promote safe, economical, fun flying. We currently fly a Piper Archer II based at Detroit City Airport, a high-performance Commander 114 based at Oakland-Troy Airport, and a recently-acquired Flight Design CTLS light-sport aircraft based at Ray Community Airport...
Learn more...
Weather
C.A. Young (DET)
Sky: Broken Clouds
Weather: Light Rain
Temperature: 68.0 °F
Dewpoint: 64.0 °F
Wind: 240° @ 6 kts
Altimeter: 29.51 in. Hg
Visibility: 8.0 mi.
Category:
VFR
Reported 06/21/21 05:53 EDT
Oakland-Troy (VLL)
Sky: Scattered Clouds
Temperature: 60.3 °F
Dewpoint: 60.3 °F
Wind: 180° @ 5 kts
Altimeter: 29.51 in. Hg
Visibility: 10.0 mi.
Category:
VFR
Reported 06/21/21 05:55 EDT
Selfridge ANG Base (MTC)
Sky: Few Clouds
Temperature: 66.2 °F
Dewpoint: 66.2 °F
Wind: 190° @ 7 kts
Altimeter: 29.47 in. Hg
Visibility: 10.0 mi.
Category:
VFR
Reported 06/21/21 06:10 EDT
Recent Articles

Event
EFC welcomes Joshua G. as an associate member and adjunct flying instructor. Joshua caught the flying bug from his grandfather, who owned a Cessna 206. He quickly picked up his private, instrument, commercial, CFI, and multi-engine ratings. He and his fiance' own a Piper PA-32-260 which they fly all over the country. Joshua is a 15-year law enforcement veteran. Again, welcome to the Club!
read more »
Posted Sun 5/2/2021 10:24 PM by efc_admin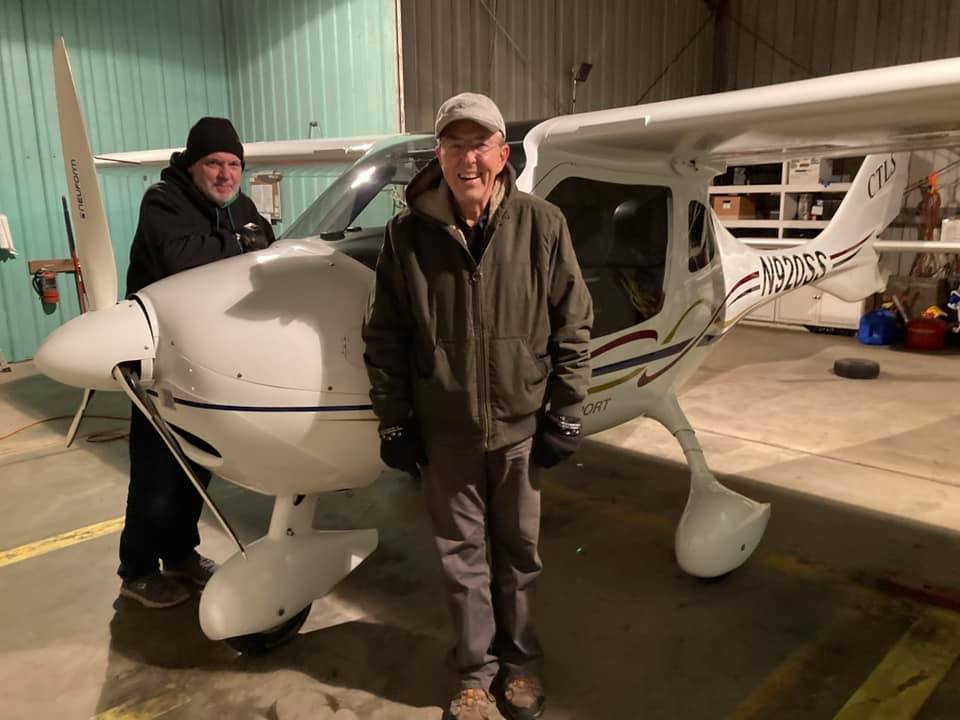 Event
FROM David.T, Club President
On behalf of the Eximious Executive Board I am proud to announce that the new Flight Design CTLS aircraft has been acquired and flown to KDET.
In addition to providing the added capacity and capability needed by our growing Club, the CTLS provides a completely new dimension for the Club's image. We now have three separate and distinct aircraft types, each suited for specific roles. No matter the experience level there is now a great choice for all Eximious aviators; and those Eximious pilots who fly less frequently should take a very close look at the …
read more »
Posted Thu 12/31/2020 9:17 PM by rich.h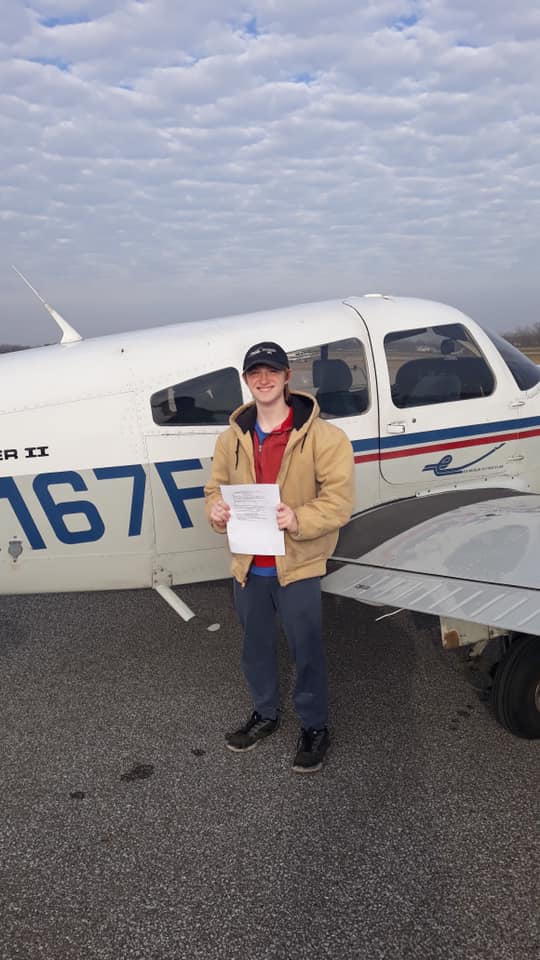 Eximious Flying Club is proud to announce that our youngest member Randall Novack, only 17 years old, passsed his checkride today and is now a Private Pilot! 
Special thanks to his instructor, Doug Conciatu!
A great accomplishment!
read more »
Posted Thu 12/10/2020 7:58 PM by rich.h